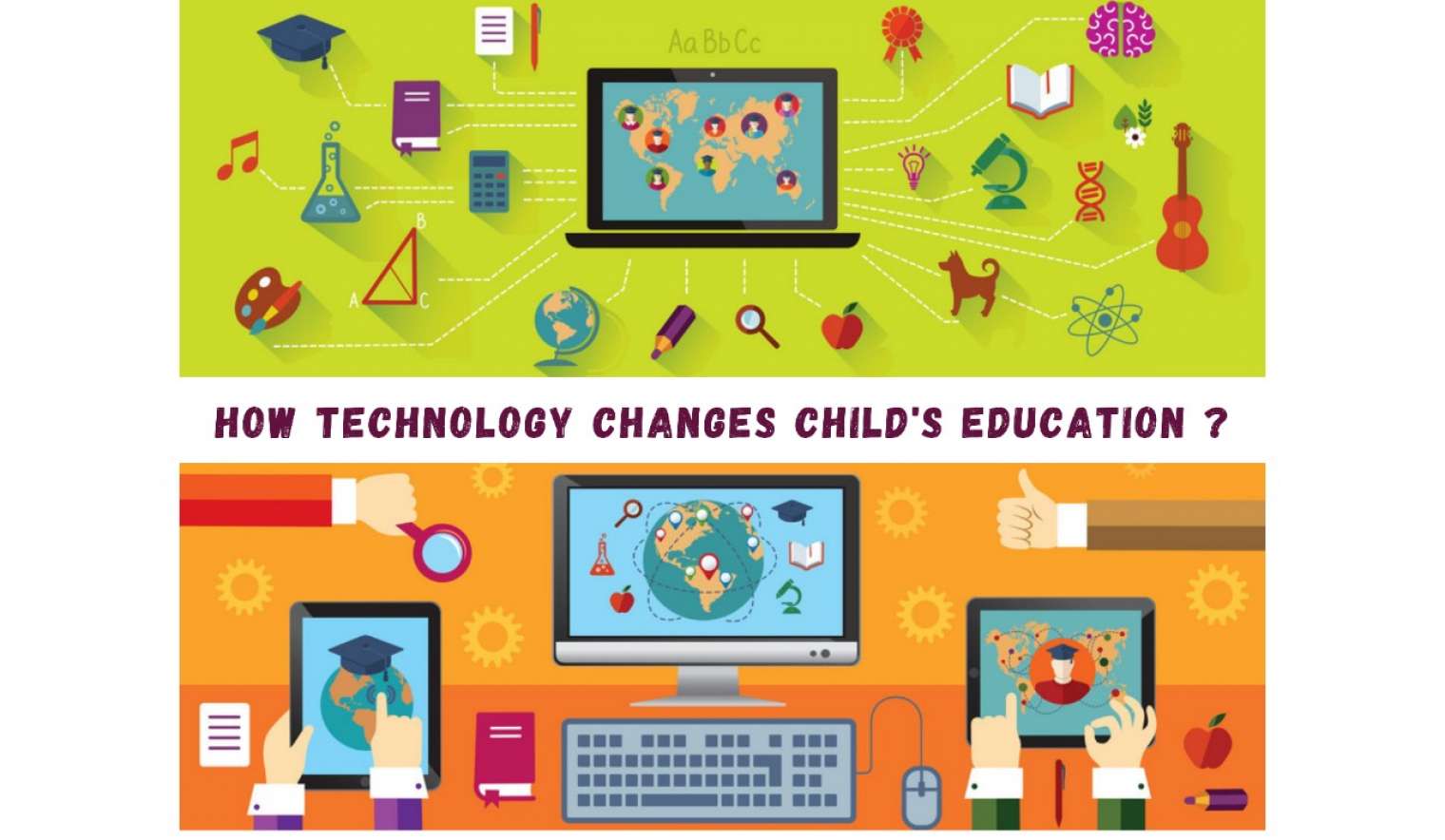 How Technology Changes Child's Education
The impact of the corona virus was such that it left the whole world baffled. The pandemic has given a major blow to each and every business sphere and the education sector is no exception. It had compelled many schools, colleges and universities to suddenly look for alternatives to traditional classroom teaching.
While technology is the need of the hour and has rooted its existence into our day to day lives, a changed approach towards technology embedded education will enable your children to flourish in the modern world. Here are some ways technology has improved our classroom experience.
1. It keeps parents well informed with their child's progress.
​With the help of technology, parents are now more connected to what their children are being taught and how they can get regular updates on attendance, curriculum, grades and child's progress through the management software used.
2. It provides easy to use tools and opportunities for teachers.
​Technology enhances the classroom experience, better communication with parents, and is well equipped with supplement material.
3. Saving both time and money.
​The children can sit at the comfort of their homes and learn. Teachers can upload documents and files for the children to study and revise without the need to print any of the files, they can conduct quizzes etc. for an in-depth knowledge of each topic.
4. Learning has become more flexible and effective.
​Children can learn anytime, anywhere and in whatever way. Learning can be broken down in accordance with the attention span of each child. AI Earlier learning was narrowed to books, libraries and smart classes but now as AI has creeped into our realties, we can experience learning in a whole new way.
5. Children can learn at their own pace.
​Every child has a different pace of learning which could not be catered in the traditional classroom. Children can now keep up with their peers in terms of new concepts by using guided exercises and online learning plans and practice them as many times at home.
6. It promotes collaboration.
​Children can share documents, files, and notes with their fellow mates and can help each other with their problem. Children come from varied family backgrounds with different mindsets, this can be used as a plus point to help children collaborate and share their culture and ideas.